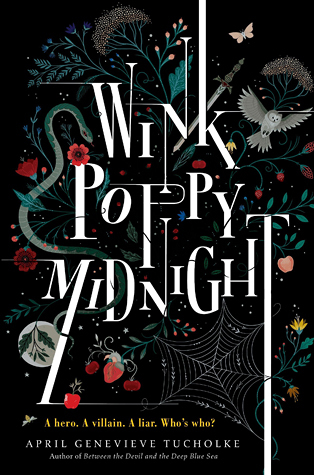 Some books you have too much hope for. Wink Poppy Midnight was one of those books. I may fall in the minority when I say, I couldn't finish this read.
Click here to read the synopsis. 
I tried and tried, but I couldn't get into it. The style of writing was too bland, the story-line was confusing and the characters didn't pull me in like I wanted them to. All of the suspense seemed lack luster and all of the characters I hated (and not in a good way).
I typically enjoy unreliable characters, but this one missed the mark.
I will say that this book is very odd, which is probably the only thing I liked about it. It's not a typical YA book and it has a very dark undertone which many of you may find enjoyable. I did not.
Wink Poppy Midnight by April Genevieve Tucholke
Dial Books
247 pages
Purchase: Amazon | Amazon UK | Barnes & Noble | Book Depository 
---
All opinions are my own and have not been sponsored or endorsed by any company or organization.