I have failed you all. I can barely write this sentence but…I only read one book this whole month. WHAT? HOW? WHY? I don't know. I just…don't know. Things happen and I blame North Carolina. I'm halfway through about 4 books right now, so July is going to be one bookish month.
The book I did actually finish (and loved, BTW) was Ana of California. Which it happens to be release day for this wonderful read, so be sure to pick it up.
Moving on.
This month brings lots of summer book fun. We have big books, small books, we have new books, old books, we have sequels, we have picture books. So. many. books! So my top six favs for July? Well…
1. Go Set A Watchman (To Kill A Mockingbird #2) by Harper Lee
I wouldn't be a very good blogger/bookstagrammer/reader/and overall person if I didn't mention this right away. It's totally not a YA, but it is HARPER LEE. (And it will probably most definitely be the biggest book of the year!) 
Originally written in the mid-1950s, Go Set a Watchman was the novel Harper Lee first submitted to her publishers before To Kill a Mockingbird. Assumed to have been lost, the manuscript was discovered in late 2014.
Go Set a Watchman features many of the characters from To Kill a Mockingbird some twenty years later. Returning home to Maycomb to visit her father, Jean Louise Finch—Scout—struggles with issues both personal and political, involving Atticus, society, and the small Alabama town that shaped her.
Exploring how the characters from To Kill a Mockingbird are adjusting to the turbulent events transforming mid-1950s America, Go Set a Watchman casts a fascinating new light on Harper Lee's enduring classic. Moving, funny and compelling, it stands as a magnificent novel in its own right
On Sale: July 14th
HarperCollins
Pre-order: Amazon US | Amazon UK | Barnes and Noble | Book Depository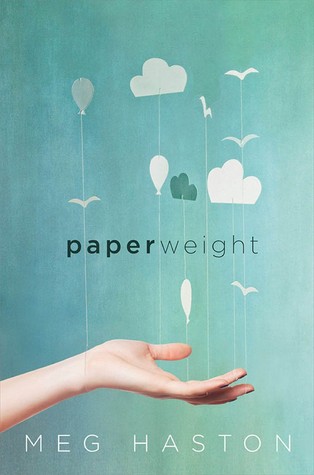 I'm already embracing the feels as I read the synopsis. The preface reminds me a bit of Emma from Red Band Society–anyone else think this? Definitely adding this to my TBR pile this month…and buying a box (or two) of tissues to go with.
Seventeen-year-old Stevie is trapped. In her life. In her body. And now in an eating-disorder treatment center on the dusty outskirts of the New Mexico desert.
Life in the center is regimented and intrusive, a nightmare come true. Nurses and therapists watch Stevie at mealtime, accompany her to the bathroom, and challenge her to eat the foods she's worked so hard to avoid.
Her dad has signed her up for sixty days of treatment. But what no one knows is that Stevie doesn't plan to stay that long. There are only twenty-seven days until the anniversary of her brother Josh's death—the death she caused. And if Stevie gets her way, there are only twenty-seven days until she too will end her life.
In this emotionally haunting and beautifully written young adult debut, Meg Haston delves into the devastating impact of trauma and loss, while posing the question: Why are some consumed by their illness while others embark on a path toward recovery?
On Sale: July 7th
HarperTeen
Pre-order: Amazon US | Amazon UK | Barnes and Noble | Book Depository
 3. Ink and Bone (Great Library #1) by Rachel Caine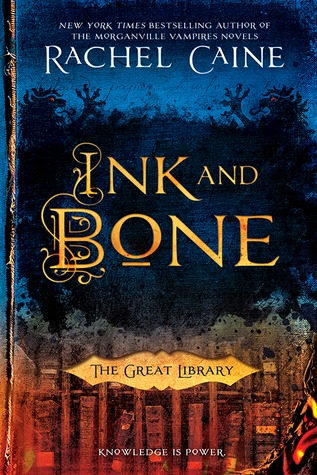 Okay, first things first–this book is about a LIBRARY. That information alone should be enough to make you want a first class ticket on the Ink and Bone train. (At least it did for me.) Plus, the cover is gorgeous. It's like it is secretly calling out to me, begging me to open its precious pages. 
In an exhilarating new series, New York Times bestselling author Rachel Caine rewrites history, creating a dangerous world where the Great Library of Alexandria has survived the test of time.…
Ruthless and supremely powerful, the Great Library is now a presence in every major city, governing the flow of knowledge to the masses. Alchemy allows the Library to deliver the content of the greatest works of history instantly—but the personal ownership of books is expressly forbidden.
Jess Brightwell believes in the value of the Library, but the majority of his knowledge comes from illegal books obtained by his family, who are involved in the thriving black market. Jess has been sent to be his family's spy, but his loyalties are tested in the final months of his training to enter the Library's service.

When he inadvertently commits heresy by creating a device that could change the world, Jess discovers that those who control the Great Library believe that knowledge is more valuable than any human life—and soon both heretics and books will burn.…
On Sale: July 7th
NAL
Pre-order: Amazon US | Amazon UK | Barnes and Noble | Book Depository
4. Pretending to Be Erica by Michelle Painchaud
Does this book remind anyone else of Pawn by Aimee Carter? That was my first thought after reading the synopsis. However, Pretending to Be Erica sounds edgier and mysterious–less dystopian–which holds my interest.
Seventeen-year-old Violet's entire life has revolved around one thing: becoming Erica Silverman, an heiress kidnapped at age five and never seen again. Violet's father, the best con man in Las Vegas, has a plan, chilling in its very specific precision. Violet shares a blood type with Erica; soon, thanks to surgery and blackmail, she has the same face, body, and DNA. She knows every detail of the Silvermans' lives, as well as the PTSD she will have to fake around them. And then, when the time is right, she "reappears"—Erica Silverman, brought home by some kind of miracle. But she is also Violet, and she has a job: Stay long enough to steal the Silverman Painting, an Old Master legendary in the Vegas crime world. Walking a razor's edge, calculating every decision, not sure sometimes who she is or what she is doing it for, Violet is an unforgettable heroine, and Pretending to be Erica is a killer debut.
On Sale: July 21st 
Viking Books for Young Readers
Pre-order: Amazon US | Amazon UK | Barnes and Noble | Book Depository
5. Model Misfit (Geek Girl #2) by Holly Smale
Yes, you lucky, lucky UK'ers, I know that this has been out for years. However, we USA'ers haven't had the pleasure of walking into a bookshop and picking up this beauty. I'm so excited for this sequel and squeeling with delight that it has finally crossed the pond! If you haven't check out my review of Geek Girl #1 here. 
"My name is Harriet Manners, and I am still a geek."
Harriet knows that modelling won't transform you. She knows that being as uniquely odd as a polar bear isn't necessarily a bad thing (even in a rainforest). And that the average person eats a ton of food a year, though her pregnant stepmother is doing her best to beat this.
What Harriet doesn't know is where she's going to fit in once the new baby arrives.
With summer plans ruined, modelling in Japan seems the perfect chance to get as far away from home as possible. But nothing can prepare Harriet for the craziness of Tokyo, her competitive model flatmates and her errant grandmother's 'chaperoning'. Or seeing gorgeous Nick everywhere she goes.
Because, this time, Harriet knows what a broken heart feels like.
Can geek girl find her place on the other side of the world or is Harriet lost for good?
On Sale: July 21st
HarperTeen
Pre-order: Amazon US | Barnes and Noble | Book Depository 
6. The Heart of Betrayal (The Remnant Chronicles #2) by Mary E. Pearson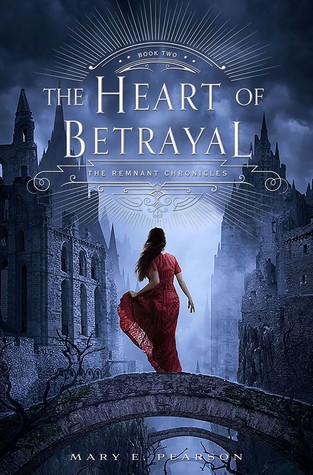 If you have yet to read The Kiss of Deception, now is the time. The sequel to this highly acclaimed novel is up for grabs this month and reviewers are raving. 
Held captive in the barbarian kingdom of Venda, Lia and Rafe have little chance of escape. Desperate to save her life, Lia's erstwhile assassin, Kaden, has told the Vendan Komizar that she has the gift, and the Komizar's interest in Lia is greater than anyone could have foreseen.
Meanwhile, nothing is straightforward: there's Rafe, who lied to Lia, but has sacrificed his freedom to protect her; Kaden, who meant to assassinate her but has now saved her life; and the Vendans, whom Lia always believed to be barbarians. Now that she lives amongst them, however, she realizes that may be far from the truth. Wrestling with her upbringing, her gift, and her sense of self, Lia must make powerful choices that will affect her country… and her own destiny.
On Sale: July 7th
Henry Holt and Co.
Pre-order: Amazon US | Amazon UK | Barnes and Noble | Book Depository
Which ones will make it on your July TBR pile? 
images via. 
---
All opinions are my own and are not sponsored or affiliated with any company or organization.