September is almost here and you know what that means? An entire new list of book releases! (Yay!)
Here are a few that I am "extra" excited for:
1. The Bone Clocks


Source: Goodreads
Title: The Bone Clocks
Author: David Mitchell
Release Date: September 2 
Publisher: Random House
Following a scalding row with her mother, fifteen-year-old Holly Sykes slams the door on her old life. But Holly is no typical teenage runaway: a sensitive child once contacted by voices she knew only as "the radio people," Holly is a lightning rod for psychic phenomena. Now, as she wanders deeper into the English countryside, visions and coincidences reorder her reality until they assume the aura of a nightmare brought to life.
For Holly has caught the attention of a cabal of dangerous mystics—and their enemies. But her lost weekend is merely the prelude to a shocking disappearance that leaves her family irrevocably scarred. This unsolved mystery will echo through every decade of Holly's life, affecting all the people Holly loves—even the ones who are not yet born.
A Cambridge scholarship boy grooming himself for wealth and influence, a conflicted father who feels alive only while reporting from occupied Iraq, a middle-aged writer mourning his exile from the bestseller list—all have a part to play in this surreal, invisible war on the margins of our world. From the medieval Swiss Alps to the nineteenth-century Australian bush, from a hotel in Shanghai to a Manhattan townhouse in the near future, their stories come together in moments of everyday grace and extraordinary wonder.
2. The Infinite Sea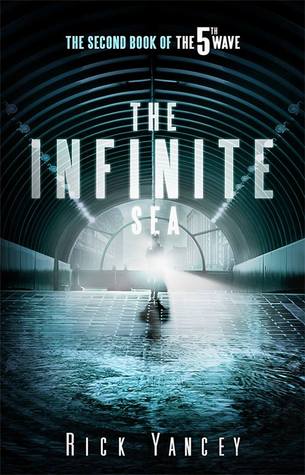 Source: Goodreads
Title: The Infinite Sea
Author: Rick Yancey
Release Date: September 16th
Publisher: Putnam Juvenile
The riveting follow-up to the New York Times bestselling The 5th Wave, hailed by Justin Cronin as "wildly entertaining."
How do you rid the Earth of seven billion humans? Rid the humans of their humanity.
Surviving the first four waves was nearly impossible. Now Cassie Sullivan finds herself in a new world, a world in which the fundamental trust that binds us together is gone. As the 5th Wave rolls across the landscape, Cassie, Ben, and Ringer are forced to confront the Others' ultimate goal: the extermination of the human race.
Cassie and her friends haven't seen the depths to which the Others will sink, nor have the Others seen the heights to which humanity will rise, in the ultimate battle between life and death, hope and despair, love and hate.
3. I'll Give You The Sun


Source: Goodreads
Title: I'll Give You The Sun
Author: Jandy Nelson
Release Date: September 16th
Publisher: Dial
Jude and her brother, Noah, are incredibly close twins. At thirteen, isolated Noah draws constantly and is falling in love with the charismatic boy next door, while daredevil Jude surfs and cliff-dives and wears red-red lipstick and does the talking for both of them. But three years later, Jude and Noah are barely speaking. Something has happened to wreck the twins in different and divisive ways . . . until Jude meets a cocky, broken, beautiful boy, as well as an unpredictable new mentor. The early years are Noah's story to tell. The later years are Jude's. What the twins don't realize is that they each have only half the story, and if they could just find their way back to one another, they'd have a chance to remake their world.
 
This radiant, fully alive, sometimes very funny novel from the critically acclaimed author of The Sky Is Everywhere will leave you breathless and teary and laughing—often all at once.
4. Afterworlds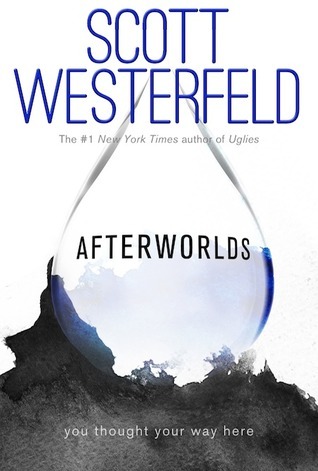 Source: Goodreads
Title: Afterworlds
Author: Scott Westerfeld
Release Date: September 23rd
Publisher: Simon Pulse
Darcy Patel has put college and everything else on hold to publish her teen novel, Afterworlds. Arriving in New York with no apartment or friends she wonders whether she's made the right decision until she falls in with a crowd of other seasoned and fledgling writers who take her under their wings…
Told in alternating chapters is Darcy's novel, a suspenseful thriller about Lizzie, a teen who slips into the 'Afterworld' to survive a terrorist attack. But the Afterworld is a place between the living and the dead and as Lizzie drifts between our world and that of the Afterworld, she discovers that many unsolved – and terrifying – stories need to be reconciled. And when a new threat resurfaces, Lizzie learns her special gifts may not be enough to protect those she loves and cares about most.
5. Not That Kind of Girl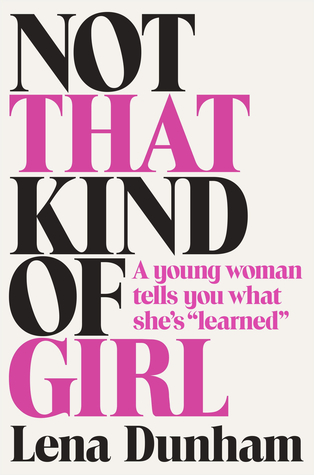 Source: Goodreads
Title: Not That Kind of Girl
Author: Lena Dunham
Release Date: September 30th
Publisher: Random House
"There is nothing gutsier to me than a person announcing that their story is one that deserves to be told," writes Lena Dunham, and it certainly takes guts to share the stories that make up her first book, Not That Kind of Girl. These are stories about getting your butt touched by your boss, about friendship and dieting (kind of) and having two existential crises before the age of 20. Stories about travel, both successful and less so, and about having the kind of sex where you feel like keeping your sneakers on in case you have to run away during the act. Stories about proving yourself to a room of 50-year-old men in Hollywood and showing up to "an outlandishly high-fashion event with the crustiest red nose you ever saw." Fearless, smart, and as heartbreakingly honest as ever, Not That Kind of Girl establishes Lena Dunham as more than a hugely talented director, actress and producer-it announces her as a fresh and vibrant new literary voice.