Summer is (almost) here! And with a little bit of summer comes a whole lot more time. What better way to spend your time than with a cup of iced tea and a good read. Since YA books are some of our favs around here, we compiled a list of 24 of the best for you to add to your summer TBR pile. Seriously, these are some class-A novels.
1. I'll Give You The Sun by Jandy Nelson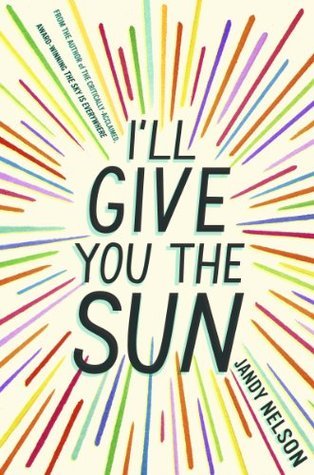 Jude and her twin brother, Noah, are incredibly close. At thirteen, isolated Noah draws constantly and is falling in love with the charismatic boy next door, while daredevil Jude cliff-dives and wears red-red lipstick and does the talking for both of them. But three years later, Jude and Noah are barely speaking. Something has happened to wreck the twins in different and dramatic ways . . . until Jude meets a cocky, broken, beautiful boy, as well as someone else—an even more unpredictable new force in her life. The early years are Noah's story to tell. The later years are Jude's. What the twins don't realize is that they each have only half the story, and if they could just find their way back to one another, they'd have a chance to remake their world.
Amazon | Barnes and Noble | Book Depository | Powell's
2. An Ember in the Ashes by Sabaa Tahir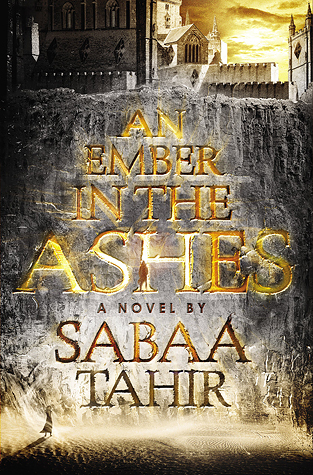 Under the Martial Empire, defiance is met with death. Those who do not vow their blood and bodies to the Emperor risk the execution of their loved ones and the destruction of all they hold dear.
It is in this brutal world, inspired by ancient Rome, that Laia lives with her grandparents and older brother. The family ekes out an existence in the Empire's impoverished backstreets. They do not challenge the Empire. They've seen what happens to those who do.
But when Laia's brother is arrested for treason, Laia is forced to make a decision. In exchange for help from rebels who promise to rescue her brother, she will risk her life to spy for them from within the Empire's greatest military academy.
There, Laia meets Elias, the school's finest soldier—and secretly, its most unwilling. Elias wants only to be free of the tyranny he's being trained to enforce. He and Laia will soon realize that their destinies are intertwined—and that their choices will change the fate of the Empire itself.
Amazon | Barnes and Noble | Book Depository | Powell's
3. Mosquitoland by David Arnold
"I am a collection of oddities, a circus of neurons and electrons: my heart is the ringmaster, my soul is the trapeze artist, and the world is my audience. It sounds strange because it is, and it is, because I am strange."
After the sudden collapse of her family, Mim Malone is dragged from her home in northern Ohio to the "wastelands" of Mississippi, where she lives in a medicated milieu with her dad and new stepmom. Before the dust has a chance to settle, she learns her mother is sick back in Cleveland.
So she ditches her new life and hops aboard a northbound Greyhound bus to her real home and her real mother, meeting a quirky cast of fellow travelers along the way. But when her thousand-mile journey takes a few turns she could never see coming, Mim must confront her own demons, redefining her notions of love, loyalty, and what it means to be sane.
Told in an unforgettable, kaleidoscopic voice, "Mosquitoland" is a modern American odyssey, as hilarious as it is heartbreaking.
Amazon | Barnes and Noble | Book Depository | Powell's 
4. All the Bright Places by Jennifer Niven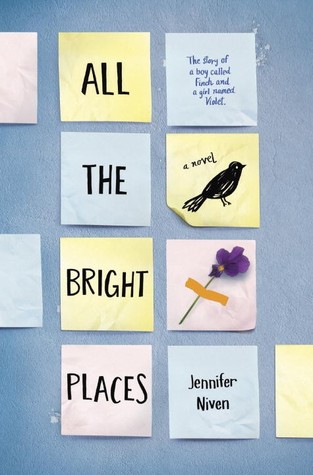 Soon to be a major motion picture starring Elle Fanning!
 
Theodore Finch is fascinated by death, and he constantly thinks of ways he might kill himself. But each time, something good, no matter how small, stops him.
Violet Markey lives for the future, counting the days until graduation, when she can escape her Indiana town and her aching grief in the wake of her sister's recent death.
When Finch and Violet meet on the ledge of the bell tower at school, it's unclear who saves whom. And when they pair up on a project to discover the "natural wonders" of their state, both Finch and Violet make more important discoveries: It's only with Violet that Finch can be himself—a weird, funny, live-out-loud guy who's not such a freak after all. And it's only with Finch that Violet can forget to count away the days and start living them. But as Violet's world grows, Finch's begins to shrink.
This is an intense, gripping novel perfect for fans of Jay Asher, Rainbow Rowell, John Green, Gayle Forman, and Jenny Downham from a talented new voice in YA, Jennifer Niven.
Amazon | Barnes and Noble | Book Depository | Powell's 
5. Red Queen by Victoria Aveyard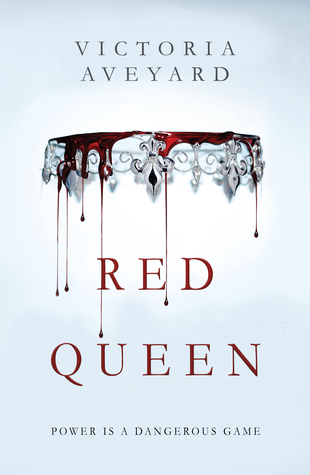 The poverty stricken Reds are commoners, living under the rule of the Silvers, elite warriors with god-like powers.
To Mare Barrow, a 17-year-old Red girl from The Stilts, it looks like nothing will ever change.
Mare finds herself working in the Silver Palace, at the centre of
those she hates the most. She quickly discovers that, despite her red blood, she possesses a deadly power of her own. One that threatens to destroy Silver control.
But power is a dangerous game. And in this world divided by blood, who will win?
Amazon | Barnes and Noble | Book Depository | Powell's
6. We Were Liars by E. Lockhart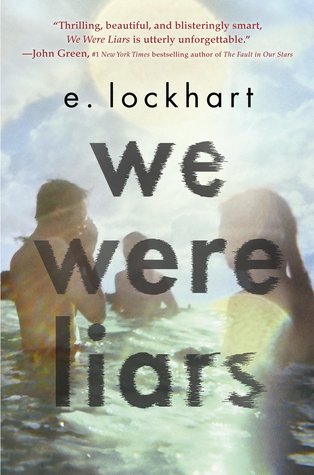 A beautiful and distinguished family.
A private island.
A brilliant, damaged girl; a passionate, political boy.
A group of four friends—the Liars—whose friendship turns destructive.
A revolution. An accident. A secret.
Lies upon lies.
True love.
The truth.
We Were Liars is a modern, sophisticated suspense novel from National Book Award finalist and Printz Award honoree E. Lockhart.
Read it.
And if anyone asks you how it ends, just LIE.
Amazon | Barnes and Noble | Book Depository | Powell's
7. P.S. I Still Love You by Jenny Han (To All the Boys I've Loved Before #2)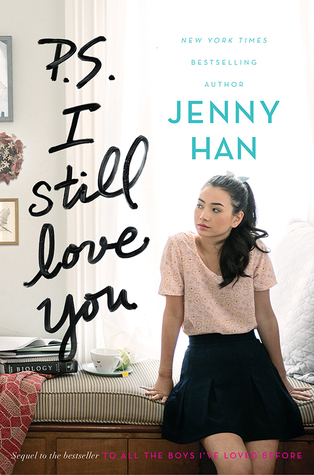 Lara Jean didn't expect to really fall for Peter.
She and Peter were just pretending. Except suddenly they weren't. Now Lara Jean is more confused than ever.
When another boy from her past returns to her life, Lara Jean's feelings for him return too. Can a girl be in love with two boys at once?
In this charming and heartfelt sequel to the New York Times bestseller To All the Boys I've Loved Before, we see first love through the eyes of the unforgettable Lara Jean. Love is never easy, but maybe that's part of what makes it so amazing
Amazon | Barnes and Noble | Book Depository | Powell's
8. Even In Paradise by Chelsey Philpot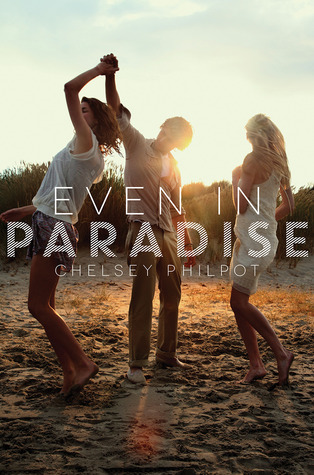 When Julia Buchanan enrolls at St. Anne's at the beginning of junior year, Charlotte Ryder already knows all about the former senator's daughter. Most people do… or think they do.
Charlotte certainly never expects she'll be Julia's friend. But almost immediately, she is drawn into the larger than-life-new girl's world—a world of midnight rendezvous, dazzling parties, palatial vacation homes, and fizzy champagne cocktails. And then Charlotte meets, and begins falling for, Julia's handsome older brother, Sebastian.
But behind her self-assured smiles and toasts to the future, Charlotte soon realizes that Julia is still suffering from a tragedy. A tragedy that the Buchanan family has kept hidden… until now.
Amazon | Barnes and Noble | Book Depository | Powell's
9. The Summer of Chasing Mermaids by Sarah Ockler
The youngest of six talented sisters, Elyse d'Abreau was destined for stardom—until a boating accident took everything from her. Now, the most beautiful singer in Tobago can't sing. She can't even speak.
Seeking quiet solitude, Elyse accepts a friend's invitation to Atargatis Cove. Named for the mythical first mermaid, the Oregon seaside town is everything Elyse's home in the Caribbean isn't: An ocean too cold for swimming, parties too tame for singing, and people too polite to pry—except for one.
Christian Kane is a notorious playboy—insolent, arrogant, and completely charming. He's also the only person in Atargatis Cove who doesn't treat Elyse like a glass statue. He challenges her to express herself, and he admires the way she treats his younger brother Sebastian, who believes Elyse is the legendary mermaid come to life.
When Christian needs a first mate for the Cove's high-stakes Pirate Regatta, Elyse reluctantly stows her fear of the sea and climbs aboard. The ocean isn't the only thing making waves, though—swept up in Christian's seductive tide and entranced by the Cove's charms, Elyse begins to wonder if a life of solitude isn't what she needs. But changing course again means facing her past. It means finding her inner voice. And scariest of all, it means opening her heart to a boy who's best known for breaking them . . .
Amazon | Barnes and Noble | Book Depository | Powell's
10. Between Us and the Moon by Rebecca Maizel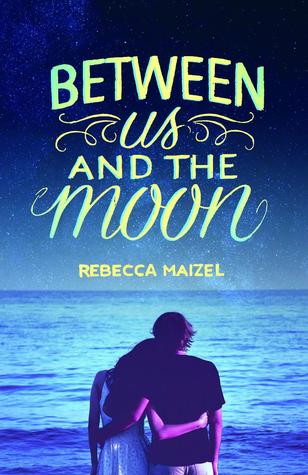 A luminous young adult novel that evokes Judy Blume's Forever for a new generation.
Ever since Sarah was born, she's lived in the shadow of her beautiful older sister, Scarlett. But this summer on Cape Cod, she's determined to finally grow up. Then she meets gorgeous college boy Andrew. He sees her as the girl she wants to be. A girl who's older than she is. A girl like Scarlett.
Before she knows what's happened, one little lie has transformed into something real. And by the end of August, she might have to choose between falling in love, and finding herself.
Fans of Jenny Han and Stephanie Perkins are destined to fall for this story about how life and love are impossible to predict.
Amazon | Barnes and Noble | Book Depository | Powell's
11. Saint Anything by Sarah Dessen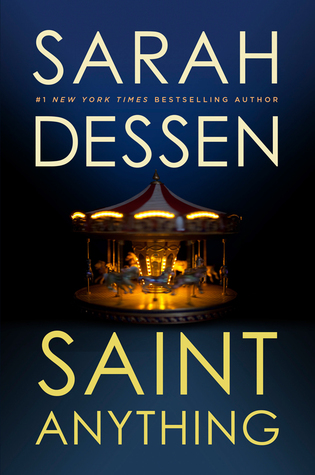 Peyton, Sydney's charismatic older brother, has always been the star of the family, receiving the lion's share of their parents' attention and—lately—concern. When Peyton's increasingly reckless behavior culminates in an accident, a drunk driving conviction, and a jail sentence, Sydney is cast adrift, searching for her place in the family and the world. When everyone else is so worried about Peyton, is she the only one concerned about the victim of the accident?
Enter the Chathams, a warm, chaotic family who run a pizza parlor, play bluegrass on weekends, and pitch in to care for their mother, who has multiple sclerosis. Here Sydney experiences unquestioning acceptance. And here she meets Mac, gentle, watchful, and protective, who makes Sydney feel seen, really seen, for the first time.
The uber-popular Sarah Dessen explores her signature themes of family, self-discovery, and change in her twelfth novel, sure to delight her legions of fans.
Amazon | Barnes and Noble | Book Depository | Powell's
12. Paper Towns by John Green
In theaters July 24th!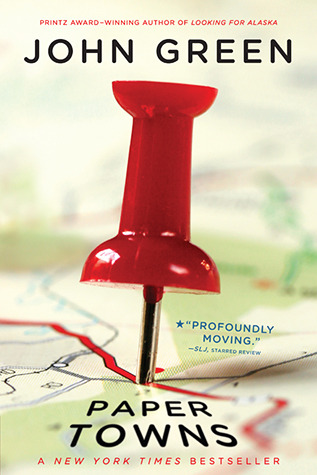 Quentin Jacobsen has spent a lifetime loving the magnificent Margo Roth Spiegelman from afar. So when she cracks open a window and climbs back into his life—summoning him for an ingenious campaign of revenge—he follows. When their all-nighter ends and a new day breaks, Margo has disappeared. But Q soon learns that there are clues—and they're for him. Embarking on an exhilarating adventure to find her, the closer Q gets, the less he sees the girl he thought he knew.
#1 Bestselling author of The Fault in Our Stars John Green crafts a brilliantly funny and moving coming-of-age journey about true friendship and true love.
Amazon | Barnes and Noble | Book Depository | Powell's 
13. Finding Audrey by Sophie Kinsella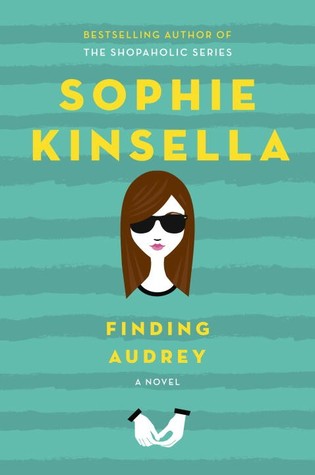 From the #1 New York Times bestselling author of the Shopaholic series comes a terrific blend of comedy, romance, and psychological recovery in a contemporary YA novel sure to inspire and entertain.
An anxiety disorder disrupts fourteen-year-old Audrey's daily life. She has been making slow but steady progress with Dr. Sarah, but when Audrey meets Linus, her brother's gaming teammate, she is energized. She connects with him. Audrey can talk through her fears with Linus in a way she's never been able to do with anyone before. As their friendship deepens and her recovery gains momentum, a sweet romantic connection develops, one that helps not just Audrey but also her entire family.
Amazon | Barnes and Noble | Book Depository | Powell's
14. Emmy & Oliver Robin Benway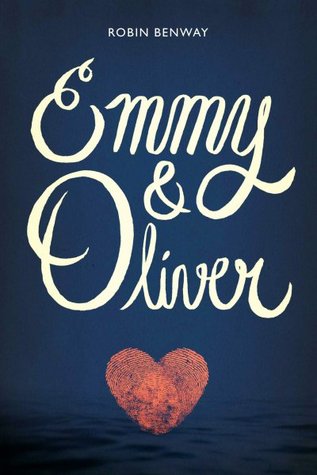 Emmy's best friend, Oliver, reappears after being kidnapped by his father ten years ago. Emmy hopes to pick up their relationship right where it left off. Are they destined to be together? Or has fate irreparably driven them apart?
Emmy just wants to be in charge of her own life.
She wants to stay out late, surf her favorite beach—go anywhere without her parents' relentless worrying. But Emmy's parents can't seem to let her grow up—not since the day Oliver disappeared.
Oliver needs a moment to figure out his heart.
He'd thought, all these years, that his dad was the good guy. He never knew that it was his father who kidnapped him and kept him on the run. Discovering it, and finding himself returned to his old hometown, all at once, has his heart racing and his thoughts swirling.
Emmy and Oliver were going to be best friends forever, or maybe even more, before their futures were ripped apart. In Emmy's soul, despite the space and time between them, their connection has never been severed. But is their story still written in the stars? Or are their hearts like the pieces of two different puzzles—impossible to fit together?
Readers who love Sarah Dessen will tear through these pages with hearts in throats as Emmy and Oliver struggle to face the messy, confusing consequences of Oliver's father's crime. Full of romance, coming-of-age emotion, and heartache, these two equally compelling characters create an unforgettable story.
Amazon | Barnes and Noble | Book Depository | Powell's 
15. The Heir by Kiera Cass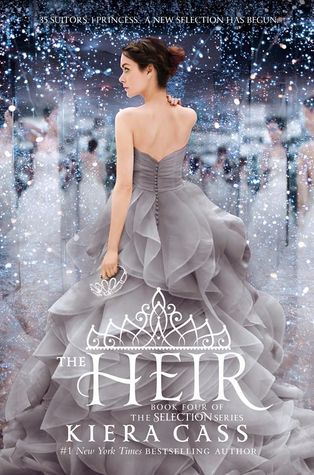 Princess Eadlyn has grown up hearing endless stories about how her mother and father met. Twenty years ago, America Singer entered the Selection and won the heart of Prince Maxon—and they lived happily ever after. Eadlyn has always found their fairy-tale story romantic, but she has no interest in trying to repeat it. If it were up to her, she'd put off marriage for as long as possible.
But a princess's life is never entirely her own, and Eadlyn can't escape her very own Selection—no matter how fervently she protests.
Eadlyn doesn't expect her story to end in romance. But as the competition begins, one entry may just capture Eadlyn's heart, showing her all the possibilities that lie in front of her . . . and proving that finding her own happily ever after isn't as impossible as she's always thought.
Amazon | Barnes and Noble | Book Depository | Powell's 
16. Anatomy of a Misfit by Andrea Portes
This emotional, hilarious, devastating, and ultimately triumphant YA debut, based on actual events, recounts one girl's rejection of her high school's hierarchy—and her discovery of her true self in the face of tragedy.
Fall's buzzed-about, in-house favorite.
Outside, Anika Dragomir is all lip gloss and blond hair—the third most popular girl in school. Inside, she's a freak: a mix of dark thoughts, diabolical plots, and, if local chatter is to be believed, vampire DNA (after all, her father is Romanian). But she keeps it under wraps to maintain her social position. One step out of line and Becky Vilhauer, first most popular girl in school, will make her life hell. So when former loner Logan McDonough shows up one September hotter, smarter, and more mysterious than ever, Anika knows she can't get involved. It would be insane to throw away her social safety for a nerd. So what if that nerd is now a black-leather-jacket-wearing dreamboat, and his loner status is clearly the result of his troubled home life? Who cares if the right girl could help him with all that, maybe even save him from it? Who needs him when Jared Kline, the bad boy every girl dreams of, is asking her on dates? Who?
Anatomy of a Misfit is Mean Girls meets The Perks of Being a Wallflower, and Anika's hilariously deadpan delivery will appeal to readers for its honesty and depth. The so-sad-it's-funny high school setting will pull readers in, but when the story's dark foreboding gradually takes over, the devastating penultimate tragedy hits like a punch to the gut. Readers will ride the highs and lows alongside funny, flawed Anika — from laughter to tears, and everything in between.
Amazon | Barnes and Noble | Book Depository | Powell's
17. The Silenced by James DeVita
In a world filled with sanctions and restrictions, Marena struggles to remember the past: a time before the Zero Tolerance Party murdered her mother and put her father under house arrest. A time before they installed listening devices in every home and forbade citizens to read or write. A time when she was free. In the spirit of her revolutionary mother, Marena forms her own resistance group—the White Rose.
This is a chilling dystopian novel that leads readers to question the very essence of their identities. Who do you think you are?
Amazon | Barnes and Noble | Book Depository | Powell's
18. The Walls Around Us by Nova Ren Suma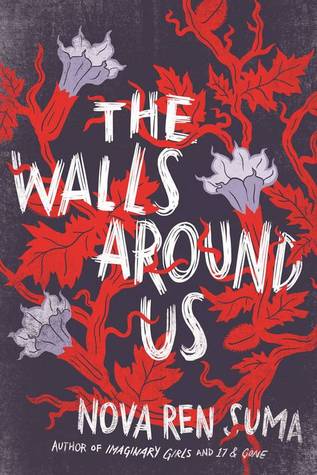 On the outside, there's Violet, an eighteen-year-old dancer days away from the life of her dreams when something threatens to expose the shocking truth of her achievement.
On the inside, within the walls of the Aurora Hills juvenile detention center, there's Amber, locked up for so long she can't imagine freedom.
Tying their two worlds together is Orianna, who holds the key to unlocking all the girls' darkest mysteries…
What really happened on the night Orianna stepped between Violet and her tormentors? What really happened on two strange nights at Aurora Hills? Will Amber and Violet and Orianna ever get the justice they deserve—in this life or in another one?
In prose that sings from line to line, Nova Ren Suma tells a supernatural tale of guilt and of innocence, and of what happens when one is mistaken for the other
Amazon | Barnes and Noble | Book Depository | Powell's
19. The 5th Wave Rick Yancey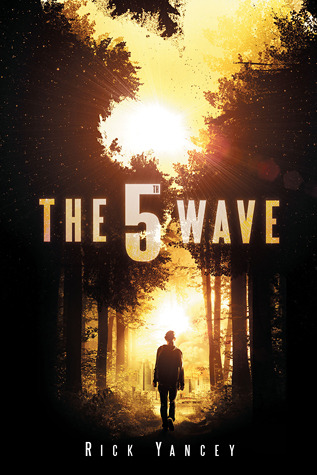 After the 1st wave, only darkness remains. After the 2nd, only the lucky escape. And after the 3rd, only the unlucky survive. After the 4th wave, only one rule applies: trust no one.
Now, it's the dawn of the 5th wave, and on a lonely stretch of highway, Cassie runs from Them. The beings who only look human, who roam the countryside killing anyone they see. Who have scattered Earth's last survivors. To stay alone is to stay alive, Cassie believes, until she meets Evan Walker.
Beguiling and mysterious, Evan Walker may be Cassie's only hope for rescuing her brother—or even saving herself. But Cassie must choose: between trust and despair, between defiance and surrender, between life and death. To give up or to get up.
Amazon | Barnes and Noble | Book Depository | Powell's
20. The V Girl by Mya Roberts (E-Book)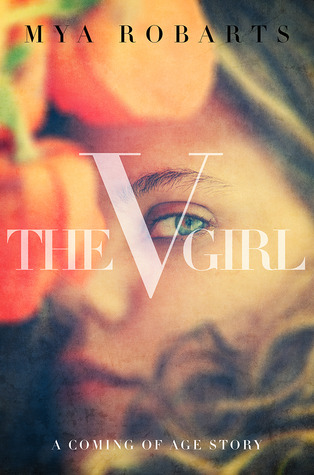 In post-apocalyptic North America, rape and sexual slavery are legal. Lila Velez, desperately wants to lose her virginity before the troops visit her town and can take it away by force. She makes plans to seduce her only friend, Rey, the most attractive man in her town. Lila does not love him but he is the only man who has shown her true affection, an affection she is willing to take as a substitute of love.
Lila's coping mechanism to her mother's rape and kidnapping is her secret. A secret that will bring her closer to Aleksey, a foreign, broody man. Lila does not trust him because his links to the troops and his rough, yet irresistible appearance. Aleksey offers Lila an alternative to her plans, a possibility that terrifies her…and tempts her in spite of herself.
All the while Lila will have to find a way to live in the constant company of death, slavery, starvation, sexual abuse and the danger of losing the people she loves the most.
Due to mature content, this book is intended for +18 readers.
21. The Summer I Turned Pretty by Jenny Han
Belly measures her life in summers. Everything good, everything magical happens between the months of June and August. Winters are simply a time to count the weeks until the next summer, a place away from the beach house, away from Susannah, and most importantly, away from Jeremiah and Conrad. They are the boys that Belly has known since her very first summer–they have been her brother figures, her crushes, and everything in between. But one summer, one terrible and wonderful summer, the more everything changes, the more it all ends up just the way it should have been all along.
Amazon | Barnes and Noble | Book Depository | Powell's
22. The Wrath and Dawn by Renee Ahdieh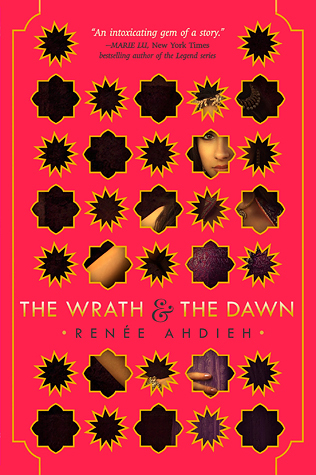 A sumptuous and epically told love story inspired by A Thousand and One Nights
Every dawn brings horror to a different family in a land ruled by a killer. Khalid, the eighteen-year-old Caliph of Khorasan, takes a new bride each night only to have her executed at sunrise. So it is a suspicious surprise when sixteen-year-old Shahrzad volunteers to marry Khalid. But she does so with a clever plan to stay alive and exact revenge on the Caliph for the murder of her best friend and countless other girls. Shazi's wit and will, indeed, get her through to the dawn that no others have seen, but with a catch . . . she's falling in love with the very boy who killed her dearest friend.
She discovers that the murderous boy-king is not all that he seems and neither are the deaths of so many girls. Shazi is determined to uncover the reason for the murders and to break the cycle once and for all.
Amazon | Barnes and Noble | Book Depository | Powell's
23. Anna and the French Kiss by Stephanie Perkins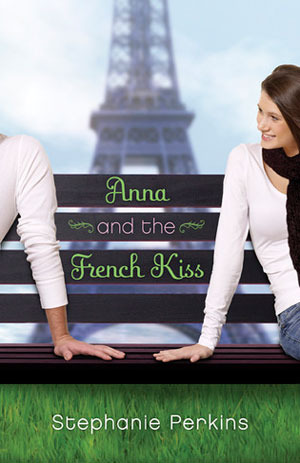 Anna is looking forward to her senior year in Atlanta, where she has a great job, a loyal best friend, and a crush on the verge of becoming more. Which is why she is less than thrilled about being shipped off to boarding school in Paris–until she meets Étienne St. Clair. Smart, charming, beautiful, Étienne has it all…including a serious girlfriend.
But in the City of Light, wishes have a way of coming true. Will a year of romantic near-misses end with their long-awaited French kiss?
Amazon | Barnes and Noble | Book Depository | Powell's
24. Throne of Glass by Sarah J. Maas

After serving out a year of hard labor in the salt mines of Endovier for her crimes, 18-year-old assassin Celaena Sardothien is dragged before the Crown Prince. Prince Dorian offers her her freedom on one condition: she must act as his champion in a competition to find a new royal assassin.
Her opponents are men-thieves and assassins and warriors from across the empire, each sponsored by a member of the king's council. If she beats her opponents in a series of eliminations, she'll serve the kingdom for three years and then be granted her freedom. Celaena finds her training sessions with the captain of the guard, Westfall, challenging and exhilirating. But she's bored stiff by court life. Things get a little more interesting when the prince starts to show interest in her… but it's the gruff Captain Westfall who seems to understand her best.
Then one of the other contestants turns up dead… quickly followed by another. Can Celaena figure out who the killer is before she becomes a victim? As the young assassin investigates, her search leads her to discover a greater destiny than she could possibly have imagined.
Amazon | Barnes and Noble | Book Depository | Powell's
all images via Goodreads. 
---
All opinions are my own and are not sponsored or endorsed by any company or organization.