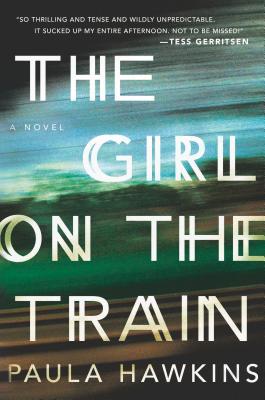 ****/5
Who do you trust? The stranger? The mistress? The ex? Yourself? One of them knows, but who is it? 
Paula Hawkins', The Girl on the Train, deserves every praised review that is currently floating out in cyber space. With that being said, Hawkins, here is one more to add on to your ever-growing pile.
Perfectly paced and cleverly written this is a novel that will keep you on your toes until the end. I guessed and guessed and guessed and every assumption was wrong. Hawkins has the ability to steer you in directions and shift your mind in an ingenious way. She writes with psychological purpose, she knows her readers' minds, and this is why this book is already becoming a best seller.
The Girl on the Train, has been heavily associated with Gillian Flynn's Gone Girl. Yes, it is a physiological thriller. Yes, someone goes missing. But that is not the only similarity. There is a special reserve for authors who are able to create entrancing stories that keep you reading while making you hate all of their characters. That (and the fact that both Gillian Flynn and Paula Hawkins are phenomenal story-tellers) is why Gone Girl and The Girl on the Train have been mentioned in the same sentence. These are the stories that rip open your mind (and eyes) to the world around you. They bleed in to your every day life and make you wonder. Their power is 100% certifiably terrifying, but you can't help but be intrigued.
With that I will say no more, because I do not want to ruin a page of this novel for you. (Even though I fear I may already have.)
Go read it if you want a thrill ride. This one brings everything to the table.
For full synopsis click here.
Image: via
---
All opinions are my own and are not endorsed or affiliated with any company or organization.